Discover more from Armchair Activism
A newsletter for people who are ready to fight for system change, not climate change
Are you an Earth Protector?
The campaign to make environmental damage illegal
Most of us feel powerless when we think about the climate crisis.
Simple switches like reusable water bottles and saying no to plastic bags feel too small.
Writing to MPs feels pointless when the turnout for climate change debates in parliament is disappointingly low.
Personal sacrifices like giving up your car, quitting fast fashion, or even having one less child feel too big when giant corporations spend millions on lobbying to block climate change policies.
Ultimately the problem feels so overwhelming, with no clear solution – and it can feel easier to switch off the news and just hope it'll go away.
But whether our governments will recognise it or not, we are in a climate emergency.
We're currently on track for 3 to 4 degrees of warming and the need to take action is more urgent than ever. The destabilisation of our global climate is progressing quicker than scientists predicted.
At the end of 2018, the UN Secretary General warned that humanity and life on Earth now face a 'direct existential threat'.
As the planet gets warmer we will see increased wildfires, extreme weather, water shortages, rising sea levels which will lead to land loss, crop failure and major changes to our global food production system.
Millions of people will be displaced, there will be an increased risk of disease, conflict and war.
This is a global emergency.
It's daunting, but it's not too late.
To truly tackle climate change, we must put a stop to the ecosystem loss, damaging emissions and destruction of nature that is occurring every day.
We must put a system in place that makes caring for the planet compulsory, and damaging the natural world a crime.
UK barrister and visionary Polly Higgins made this her life's work. 
Polly realised that in order to protect the Earth's right to life we would need an international crime of Ecocide.
She subjected the concept to intense legal scrutiny and realised that not only is this law necessary, but it could actually be implemented quite easily.
In fact, she discovered that between the mid 1980s and 1990s, Ecocide was presented as a crime in the drafting of the Rome Statute – one of the most important international legal documents we have which codifies crimes against peace – crimes against humanity, genocide, war crimes and crimes of aggression.
However, in 1996 the crime of Ecocide was wiped from draft and wasn't passed into law.
But with a simple amendment we could put it back into the Rome Statute.
Had it been put in place and passed into law in 1998, we would no longer have oil extraction, deforestation or the numerous processes that are depleting natural resources and destroying the natural world.
Polly has campaigned globally to make the word "ecocide" understood and has mobilised a movement of Earth Protectors across the world to change the law so that ecosystem destruction becomes a crime.
Making ecocide a criminal law would prevent investors from backing ecocidal practices, and insurers from underwriting them. CEOs, government ministers and people in positions of superior responsibility would become individually criminally responsible for ecocide which they recklessly cause or contribute to.
100 companies are the source of over 70% of emissions. An ecocide law would stop them and hold them to account through a 'legal duty of care' to the planet.
If we put it into place now, we can put an end to this cycle of destruction and move into an age of regeneration, allowing nature to heal and securing our future.
Polly put together a concept paper for how Ecocide could be implemented into international law by 2020, which was presented to every government in the world.
There is now a draft Ecocide Act which can be put into place by every country when this becomes an international law.
But to make that happen, governments need a public mandate.
A 2018 study by think tank Green Alliance found that politicians understand the need for action on climate change, but it's not straightforward for them to make a case for it.
Climate change is seen as an 'outsider' issue – not part of the political mainstream – which means MPs might be reluctant to champion it (not to mention, several of them have vested interests as shareholders of big oil companies).
According to the study, politicians also feel under very little pressure to act on climate change – reporting limited interest from their constituents.
To have a meaningful impact on climate change, we must add our voices to the movement.
Politician William Wilberforce recognised that we cannot commoditize people, and, persuaded by a group of anti-slave-trade activists, he took on the cause of abolition – despite warnings that it would be impossible and would lead to economic collapse.
In 1833 the people raised their voices and put a stop to slavery.
Their movement created a public mandate for the law to be changed.
It was a moment in history when the people stood up and said "no more. This must end"
Now it's our turn.
The earth is not our property, it is our home.
Our home needs us. The Earth is calling us to be leaders. To raise our voice and say "No more"
Polly's wish was to live to see a million Earth Protectors stand against Ecocide.
William Wilberforce died three days after hearing that the passage of the Slavery Abolition Act through Parliament was assured.
Heartbreakingly, Polly Higgins passed away on April 21 before she could see the Ecocide law come to pass.
But her work continues, and being part of it is one of the biggest things you can do as an individual to stop climate change.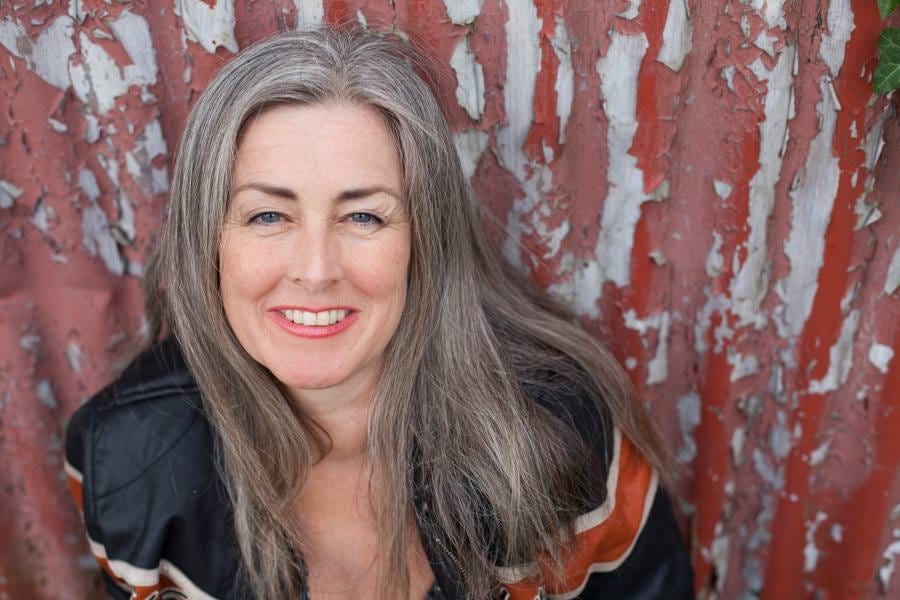 124 states are currently signatories to the Rome Statute. The first step in making ecocide a crime is for one or more states to propose it.
Once presented, the amendment is then open to signatories, it cannot be vetoed, and if it achieves a 2/3 majority, it will become an international criminal law.
To make this happen, any member state can propose an amendment. This means we don't have to persuade the nations profiting most from climate breakdown – the amendment can be proposed and supported by the member states most at risk.
The small island nations at the frontline of climate breakdown already have the power to make ecocide a crime. All they need is:
Expert legal support and practical assistance – which Polly's non-profit, Ecological Defence Integrity, is providing

The safety of public support and visibility – which is where you come in.

You can become an Earth Protector in the next 5 minutes, which would add your voice to the public mandate and help make Ecocide illegal.
You can join the Earth Protectors Map and sign their trust fund document online, by making a small one-off or monthly donation.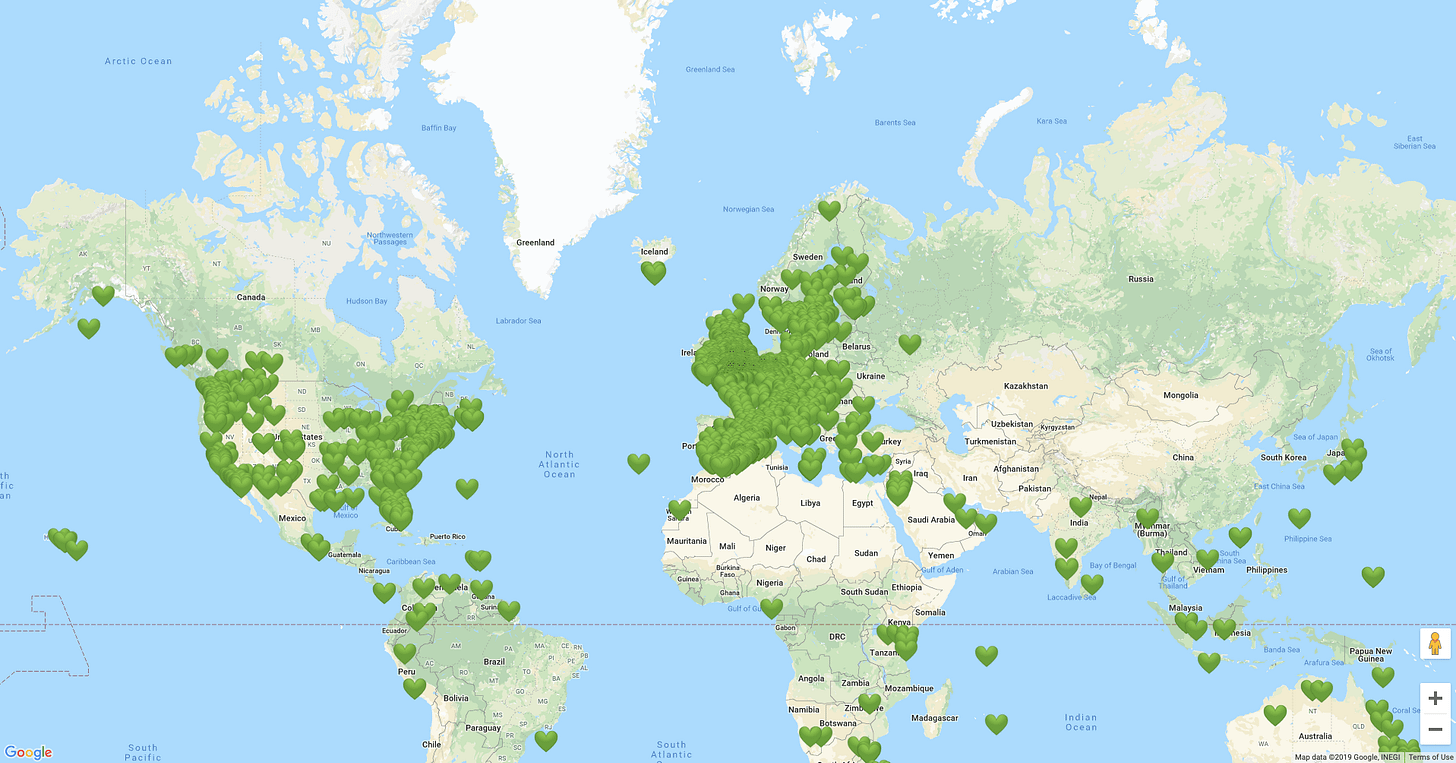 This carries more weight and credibility than a petition because it's been rubber-stamped by virtually every jurisdiction in the world as a valid document which can be presented in a court of law.
By signing up as an Earth Protector you are clearly stating that you believe that damage and destruction to the Earth and its inhabitants is a crime – and you will have a unique Trust Fund document in your name to show this, which carries legal weight.
This isn't just another petition, it's a powerful step in the legal process of making ecocide a crime. And with just a few clicks, you can be part of it.
Declare yourself as an Earth Protector on the website here.
Want to challenge corporate power and fix the climate crisis, but don't know how? Subscribe now to read regular articles and insights that help you take radical responsibility for leaving the world better than we inherited it: