Bye bye tampon tax...
But not if you're trying to be planet-friendly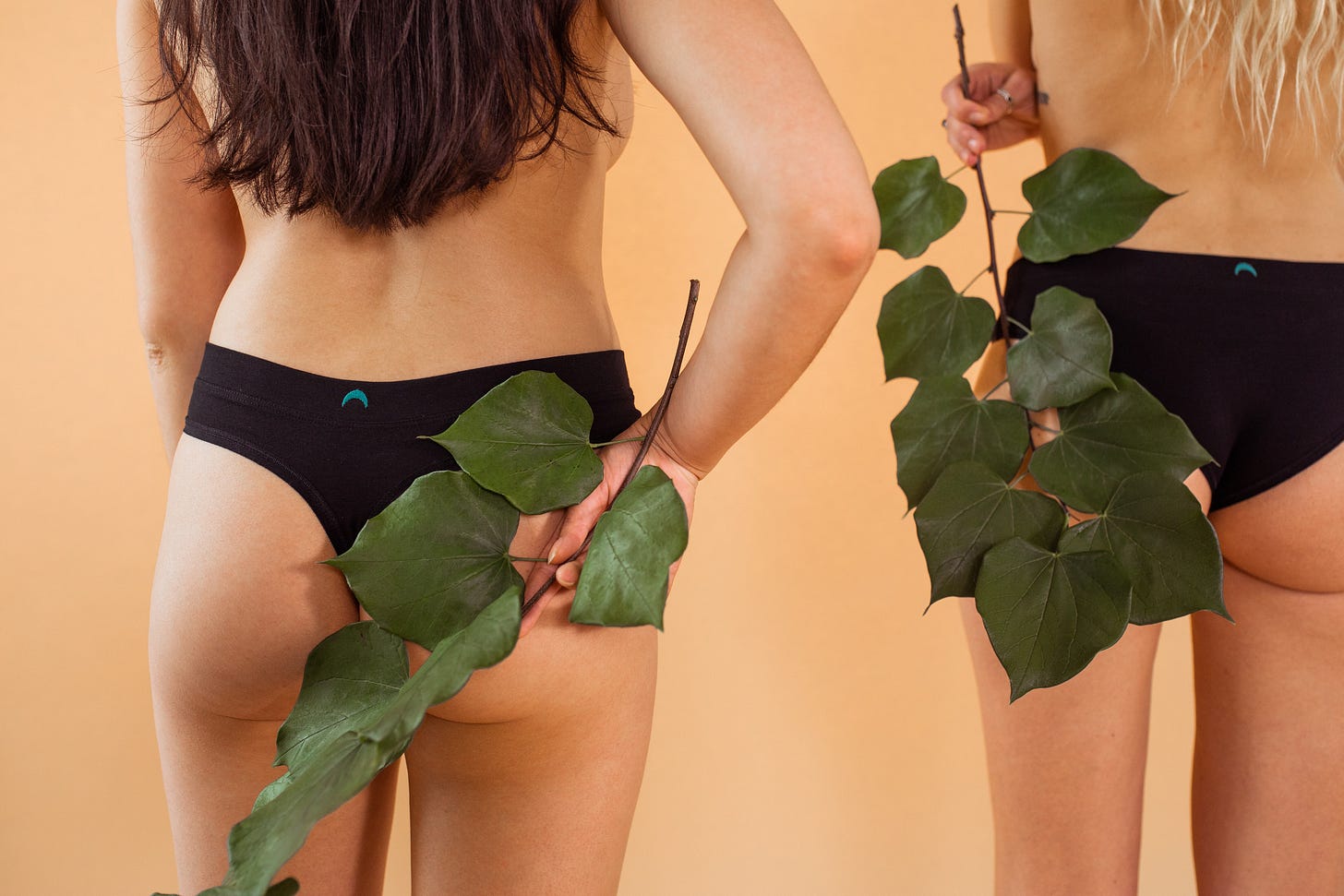 Is sustainable living more expensive?
Sometimes, yes. There's a stereotype that many of us in the sector are trying to break - because when you switch to sustainable products you buy less, so you do save money in the end.
But there's no denying that a lot of eco-friendly products are more expensive upfront - either because the materials and fair labour cost more, or because big brands are cashing in on the trend with their higher priced "sustainable collection".
This makes it hard for genuinely ethical and sustainable products to compete in a price-sensitive market. And sadly, for period products, this is about to get harder.
The UK Government has finally announced there will be no more period tax on women's sanitary products from January 2021, but has failed to acknowledge reusable period pants as a menstrual product, which means they will still be taxed at 20% VAT.
Tampons and other women's sanitary products currently have 5% VAT added to their price, but after 20 years of campaigning by women's rights activists, this will be now scrapped.
Reports say that this will save the average woman £40 over her lifetime.
Given that we're in a climate emergency, you would think the Government would do everything they could to make sustainable options more accessible.
Over the course of someone's menstrual life, they can get through up to 15,000 pads and tampons – the vast number of which will end up in landfill as plastic waste which takes hundreds of years to biodegrade.
Period pants offer a sustainable solution, but until they're able to compete on a level playing field, it will be hard to encourage more people to opt for planet-friendly options.
Sign the parliamentary petition calling for period pants to be recognised as a menstrual product and taxed fairly.
Want to challenge corporate power and fix the climate crisis, but don't know how? Subscribe now to read regular articles and insights that help you take radical responsibility for leaving the world better than we inherited it: