Discover more from Armchair Activism
A newsletter for people who are ready to fight for system change, not climate change
The fashion industry needs policy change, not PR
Gucci move to "seasonless fashion" - but will it save the planet?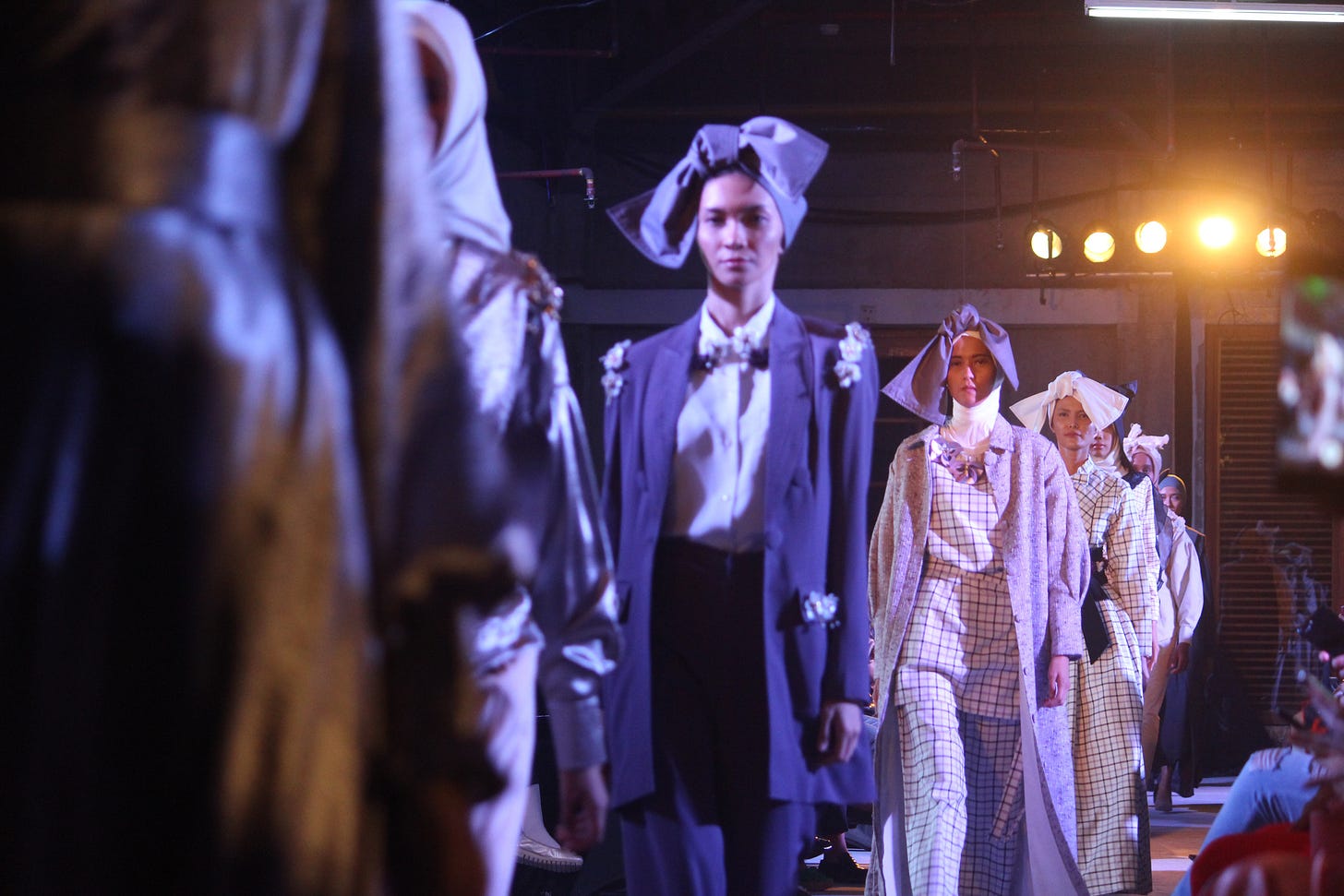 In 2019, the UK government rejected 18 recommendations by the Environmental Audit Committee that sought to clean up the fashion industry.
The recommendations included a one penny tax on garments, a ban on incinerating or landfilling unsold stock and the creation of an industry-wide blueprint for net zero emissions.
However, with all 18 recommendations being rejected, the industry remains largely unregulated when it comes to their environmental policies and practices.
Brands that are showing commitment to sustainability are enjoying press headlines celebrating their progress – with luxury brand Gucci being the latest label to receive praise from the environmental community.
This week, the fashion giant has announced that they will be moving to "seasonless" production – scrapping the Spring / Summer / Autumn / Winter cycle to "give clothes a longer life" and cutting back from five fashion shows a year to two.
Last month, Gucci was named the top luxury brand in the Fashion Transparency Index Report 2020 with a score of 48% – meaning they disclose more about their policies, practices and supply chain than other brands that were assessed.
However, the whole report hit the headlines when fast fashion brand H&M tried to turn their top spot into a PR win, with countless headlines reading "H&M ranked world's most transparent brand" – positioning them as a leader in the ethical and sustainable fashion space.
Sustainability experts were quick to point out that transparency does not equal sustainability – it's merely the first step in the journey, and the same applies to Gucci.
According to Forbes, 77% of people want to learn to live more sustainably, and in the past 90 days, Google Trends report that search interest in "How to live a sustainable lifestyle" has increased by more than 4,550%.
Consumer demand for ethical and sustainable fashion is on the rise, and brands are keen to cash in.
Since the influential September Issue of Elle Magazine in 2018 focused on sustainability, column inches across the media have been increasingly dedicated to eco-friendly fashion and the brands leading the way.
However, much like the PR spin put on H&M's transparency score, there's often a darker truth beneath the surface, and this week's announcement from Gucci may be no different.
In recent months the Covid-19 pandemic has had an impact on businesses around the world.
Overhauling the fashion week model became an economic necessity overnight.
Whilst the press release about their decision to scale back says all the right things about sustainability – even nodding to Greta Thunberg's moving "our house is on fire" speech at last year's World Economic Forum – it seems that shareholder value may still have been a driving factor in their decision.
Just last September, when announcing that Gucci would become carbon neutral, the CEO said of virtual fashion shows:
"In the future we can look at going in that direction, but at the moment for me the level of technology is not yet there, so the [show] is the best way to present the ideas of a luxury fashion house like ours … the level at which we do these shows is paramount in the connectivity of our creative directors and design teams because they express the narrative of the collection [to customers]."
Are we to believe that they have been able to upgrade their technology and pivot their business model in the last 6 months, or is this a financial move forced by the pandemic, dressed with a PR-friendly sustainability spin?
The fact that the latest cruise collection had been scheduled for an unveiling in San Francisco last week, until the pandemic forced cancellation, might provide the answer.
While there are headlines to be had by publicly celebrating environmentally-minded decisions, fashion brands will continue to cash in on the "green dollar" – capitalising on growing consumer demand in the sustainability space.
But every time an unsustainable brand takes up media space with their environmental initiatives, they water down the message and confuse the public understanding of what sustainability actually looks like.
This sets a dangerous precedent for the industry as they continue to police themselves.
As far as fashion brands go, Gucci are better than most when it comes to reporting, transparency and offsetting. In 2019 they became carbon neutral. They have a 10 year sustainability plan, and every year they publish an environmental profit and loss account to show their impact.
However, their Corporate Sustainability Policy still puts the focus clearly on stakeholder value and business growth – "creating value for stakeholders" appears in line one of the document, which contains no tangible targets or detailed information about how sustainability will be implemented and achieved.
Without legislation, brands are competing against each other when it comes to sustainability progress, and their environmental wins are seen as good news stories, rather than industry standard.
While the benchmark for progress remains other brands in the industry, there is little pressure to accelerate progress, and the bar for sustainability remains too low, which is why we need to move from PR stories to policy change.
Want to challenge corporate power and fix the climate crisis, but don't know how? Subscribe now to read regular articles and insights that help you take radical responsibility for leaving the world better than we inherited it: